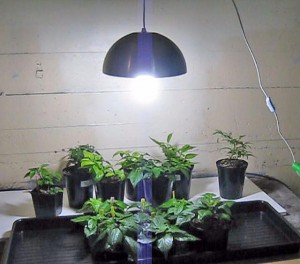 Now is the attraction of the clear winner when it comes to "växbelysningslampan Shiny 30W "It was Emil Mansion which became the lucky ones who will get the lamp in one package.
Thanks to all of you who made suggestions to what I can expand the page with information regarding the cultivation of chili, etc.
Who knows perhaps soon there will come a new "Giveaway" just take a look at the page now and then so you have the chance to be with.
How I built this plant lighting, you can check out here "Shiny plant lamp"