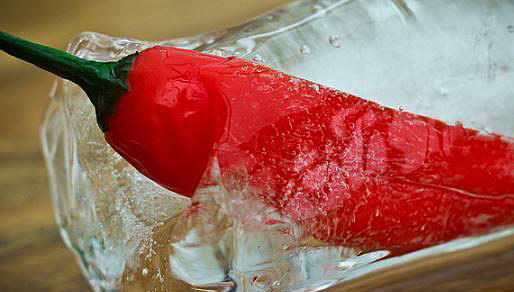 Chiliplantor and cooling go and not together and it's no wonder many of chilli varieties do not have a temperature below 18 degrees during the year, No not even at night. Think about it now that it's time for winter storage of the plants it wants to save for next year so you do not exhibit the plants in an unheated space.
Why they do not tolerate cold?

Chiliväxter from tropical and Subtropical climates have no need for frost protection and did not, therefore, the ability to withstand cold. Frostbite can occur even though the temperature is above 0 ° C depending on the phenomenon of viscous cell fluid.
Ice crystals formed inside the plant cells which is devastating for the plant. At very low temperatures die plant of frosttorka, the cells dry out due to too much water is bound in ice crystals.
Chiliväxternas roots then how sensitive is the?. Generally, it can be said that these are considerably more sensitive to cold. The fine liquid priming the roots may be damaged already by a soil temperature during 12 degrees and there will be a cold spell so that jordtempen goes under 0 degrees so death occurs rather immediately.
This may be worth bearing in mind both the spring/summer when the plants should be exhibited and in winter storage. Plant temperature drops down to 5-10 degrees are damaged the ineffable, usually with the leaves first falls off and a vicious sudden death after a few days.