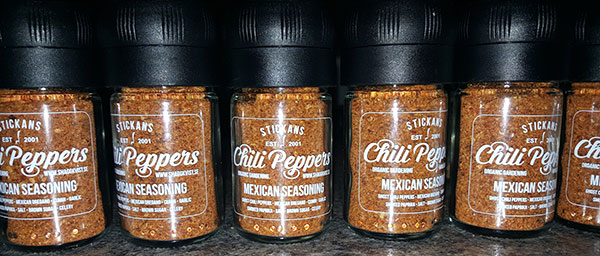 Now you have the chance to test my Mexican Seasoning.
Do you want to be entered in the drawing to comment on this post and tell me
why you want to get this hot spice in a spice mill 8 cm diam as reusable
When the spice is over.
The one I think has the best justification will be the Spice at the post office. Your
comment not visible before I accepted it just so you know.
NOTE: The draw has been completed it was Eva who got spice, Congratulations!