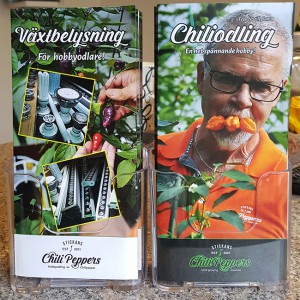 Now you can buy my two leaflets in printed format. A how to succeed with your hobby growing chilipepper and one of the hot topic växtljus which will give you advice and guidance when choosing plant lighting for the dark season.
You pay 20:- for these 2 leaflets and
15:- in postage and envelope.