When you are away for a longer period of their chilli plants, there are different solutions if you do not want to have a system of pressurized water from the tap, I recommend not to have time water leakage can be devastating.
I found no system that suited me because I want to have water jugs on 25 liters standing on floor, then does not the system based on gravity when the water container at the same height as the washer or higher.
I then built their own 12 volt system with 3 12V submersible pumps that suck up water from the canister and a wifi timer where I can set days, time when everything will go off. One problem I had to solve was that the pump gives 10 liters of water a minute. The problem I solved by following the Wifi timer setting 3 st short timers that can be set 1 – 999 seconds. The system I have trimmed so that when the pump starts so filled tray in 16 seconds and it is output 2,6 litervatten, 1,3 liters per tray. 1 pump supplies 2 trays with water. Depending on the size of the pots and soil volume as will a 25 liter can in my case about 8 days 2 trays.
Wifi Timer is an app that's on your phone to set the day and time irrigation should go running. This time is going you set manually on short-timer. If you want to turn off the system manually, you can do it through the app without affecting the day and time that you set.
Are you supposed to be gone a long time, so you just have to ask someone to fill cans or have a larger reservoirs. It's easier than getting someone to look at the plants every other day when you are away.
This system assumes you have wifi network when you set the timer wifi, when it's done so not needed wifi when the timer has a memory. If you want to change the settings t.e.x. day or time when irrigation should start, Wifi timers have access to the network via WiFi and if you want to start everything manually.
This system can be built with 1 pump that can fill more tiles that needed to
this system are listed below.
PS. The wiring diagram that is also a fan plotted it must not have the, I have it for
cooling the power supply I use even if it is overkill 🙂
What you need:
CA. 0.5 meter cable red o Black to connect wifi timers and short-timer
Hose clamps and impact
A metal or plastic plate to mount everything on.
Two-pump option one from the auto parts store which is cheaper and works
I run with the more expensive, which is a quality pump.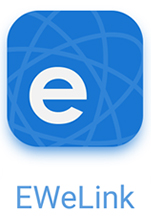 App to control WiFi timer can be found here ewelinka
I also control my plant lights with this app.
A big thanks to Maciej Rudziński to help me with the wiring diagram, etc..