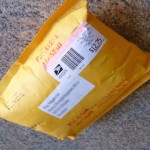 Here you can register your interest to be with and buy seeds together in autumn 2013. The more we are the better prices we can get. For this season we have been seeds from both the United States and Australia where we had a good relationship with multiple chiliodlare.
Note: To be able to participate, you must join Chiliklubben or NSKC – Northern society for the Cultivation of Chili on Facebook. Are you not with so going up on Facebook and sign up it's free of course.
Fill out the form and submit it so I will get back to you this fall and see if you are still interested. You will then get a list of chilisorter that we can get at a very advantageous price.
If you are someone special kind to fill in the name in the form chilisortens below and I'll see if it is possible to fix up.