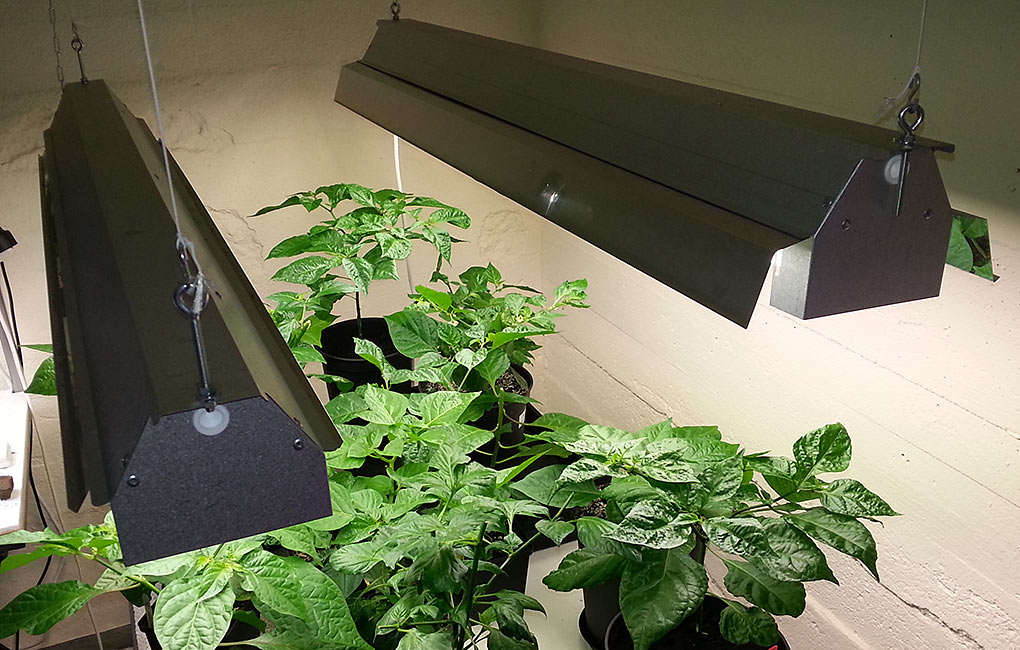 I get many questions about lighting. Here are my thoughts on lighting.
As a hobby grower of chili peppers so there is no need to invest in expensive plant lights.
Fluorescent lamps and compact fluorescent lamps are an inexpensive and very good alternative when to
highlight their chiliplantor. Biltemas compact fluorescent lamps with cold light 4000 k has been shown to
work very well for both uppdrivning and winter storage. Fluorescent lamps are available in many
different makes. Philips TLD 840 is a great fluorescent lighting at discounted prices but there are
many other brands that work well. Best is fluorescent lamp with cold light (4000(K)) or
daylight (6500(K))
Led lighting for plants.
A more expensive alternative to fluorescent and CFLs are grow led lighting. There are
Many lights on the market, some are good and some are not so good. In my tests
so, it has been shown that led lighting with white and blue led or just white led with the right
colour and effect works best. There is no need for a red led to power up or winter to be chiliplantor.
The Red led light provides a creepy glow and not recommended for use
in the living room. Led lighting has a more directional light and does not cover as much surface
as fluorescent tubes and compact fluorescent lamps. As lighting of single plants or supplementary lighting systems in a window, then led a good alternative when there are lights
that is not so bulky.
Lighting effect
What should I have for effect, Watts on his lighting? The higher the wattage the more energy to the plants. At least 20 – 30 Watts needed to power up chiliplantor on an area of approx.. 50×40 cm. The height should be 20 – 40 cm above the plants. For larger surfaces 120×40 cm I recommend 2x36W T8 lamps or T5 fluorescents 2x28W. If you use low-energy light bulbs or fluorescent lamps does not matter what matters is the colour
and lights/lamps sitting in a light fixture so that the light is directed downwards.
If you want to grow in led lighting for plants, I can recommend these lights from VENSO EcoSolutions LTD. My tests have yielded a good result.
PS. It does not work better and it saves no energy on the use of these lights to power up your chiliplantor but one can have other reasons
why you want to use the led as a light source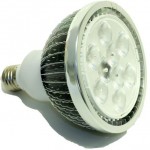 Plant lamp Standard 18W 60 °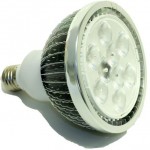 Plant lamp Winter 18W 60 °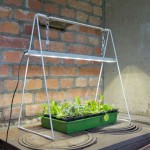 Growlight Duo with stand
PFL-600-1-30-RBC Plant fittings Quattro 30W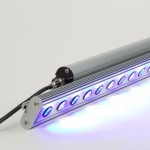 PFL-600-1-50-BW Plant fittings Winter 50W