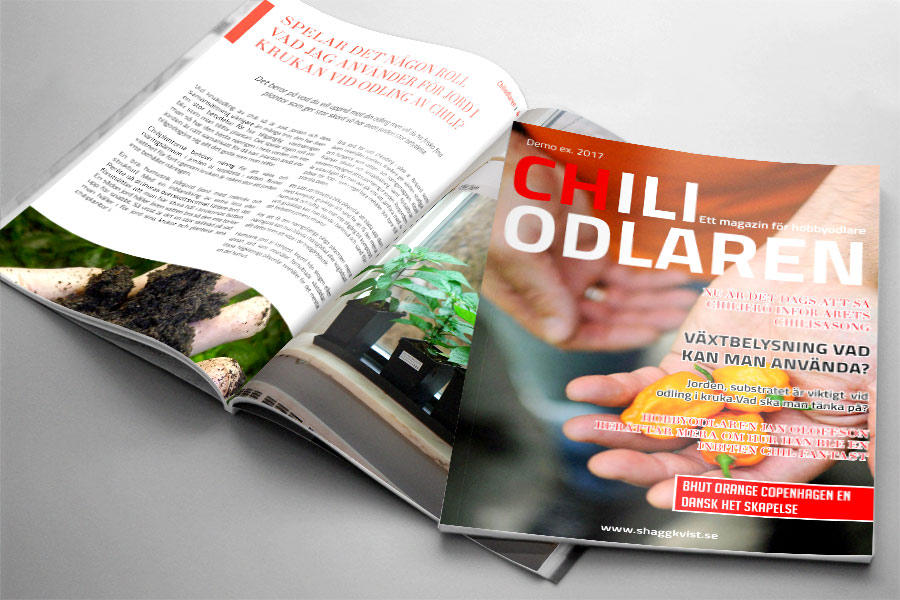 A book about chiliodling's always good to have but the fact is that it is so my thought
is to create a Magazine that you can download and view in computer , Mobile or on
plate. To begin with, the idea is that it should be 3 # of years. A recurring
Magazine is constantly evolving and not static like a book.
A periodic Magazine with growing tips, testimonials from hobby farmers, and
of course, facts about chili and how you yourself can create some farming equipment
seems to be very popular. So why not give it a try when I have the knowledge
about chiliodling and the contacts needed.
Do you want to tell us about how your interest for the hobby growing chili peppers began
so please do not hesitate to contact me via my contact page note with "Magazine"