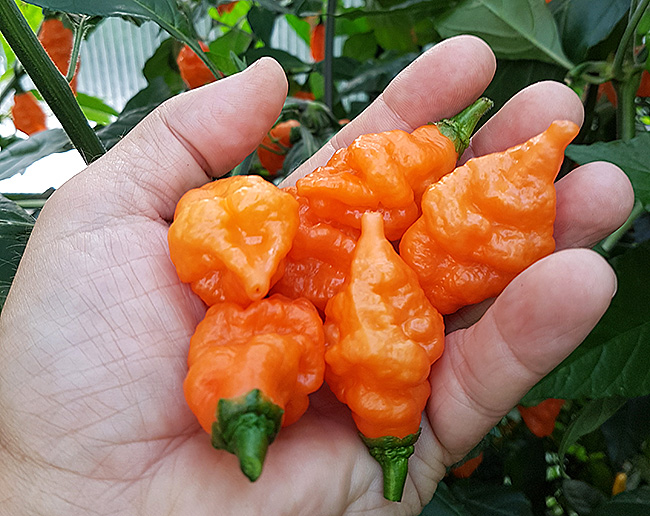 Now my cross got a name "Bocob Orange". It is A-M and Göran Westerlund who come up with this name.
Göran Westerlund justification "The name is short and hard hitting, on the one hand, it provides information about where the new variety is sprung, from the varieties Buht Orange Copenhagen and Orange Blob and the place where they have successfully crossed."
I have replaced the Motala to Orange as A-M found on when I try to bring out a red and Brown variant. If I succeed in doing so, it is good to have with the color of chilins name. who knows maybe it will be a Red Bocob and a Bocob Chocolate in the future.
This Bocob Orange is very hot and may well compete with certain butar in strength.
There will be a bunch of Bocob Orange in mail to Göran Westerlund and A-M which was actually first with Bocob Orange. I too make mistakes at times but I always correct to the.