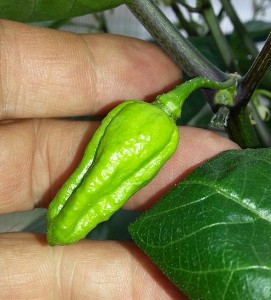 Today I saw the first chili fruit at my Dorset Naga "Racing plant" It had taken the opportunity and become while I was on vacation.

Actually it should not receive fruits even now when I pick off the flowers because I want to get it to grow larger before the may flower.
I don't have the stomach to remove the fruit without the will of course get mature to bright red color.